Decipher's 'New TV Advertising' is an Exec Education
session aimed
at TV advertisers, media and creative agencies, brand marketers and channel/programme marketers from broadcasters
.
Part of Decipher's 'Antenna' Workshop programme, the session is delive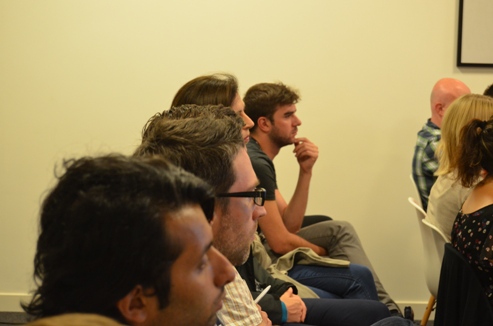 red at iBurbia Studios in both Media City and London, where a full range of live TV systems and devices are used to demonstrate the current state of play in TV advertising across all devices and services.
Usi
ng these devices the sessions
looks at the new advertising formats, data, 2nd screen opportunities, addressability and web convergence in
the new TV landscape.
The session includes an independent review of new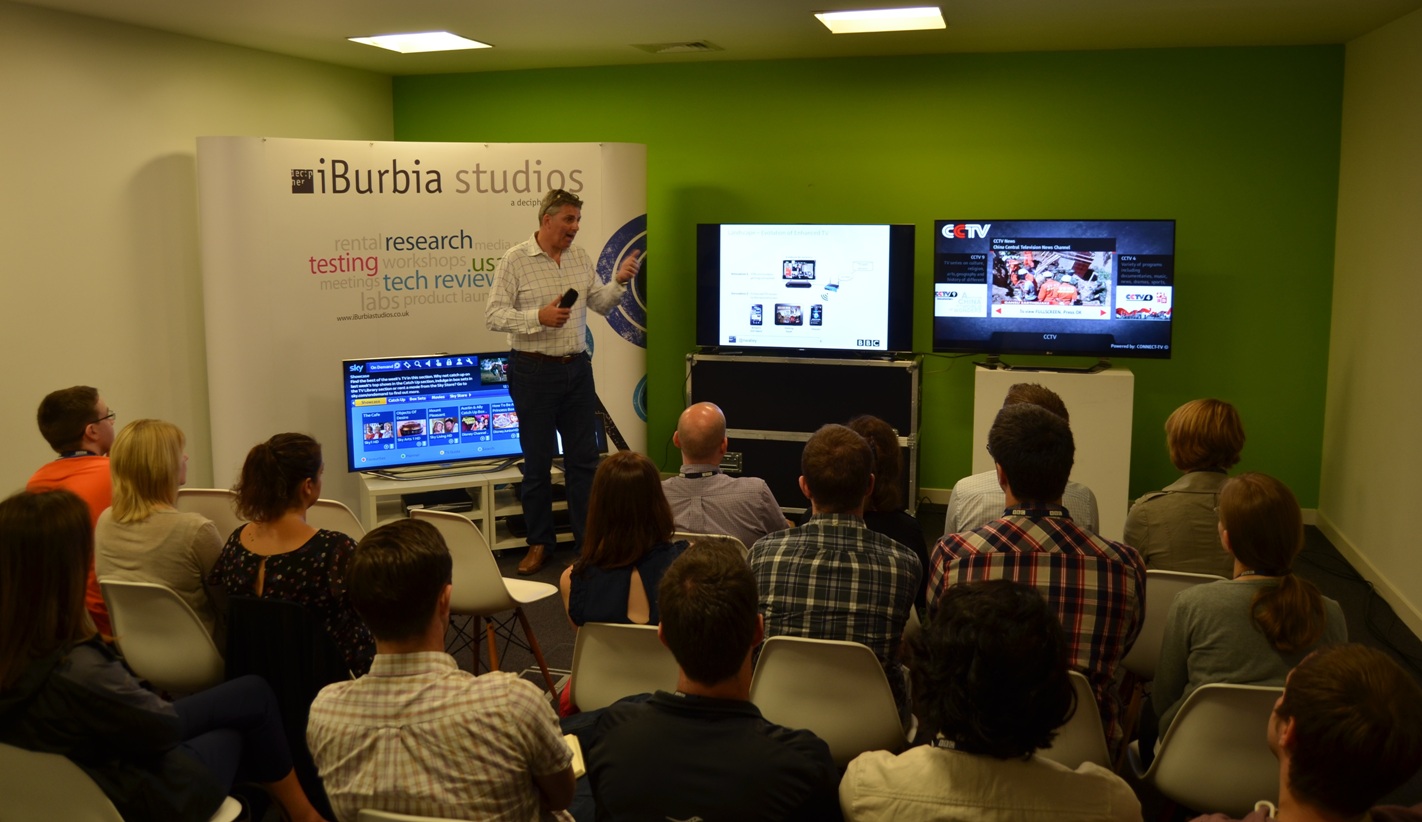 ly emerging systems like Sky's AdSMart and Virgin's VOD targeting as well as looking at the ad programmes appearing on Smart TVs and games platforms such as Xbox.
As part of this session we look at Decipher's work forecasting the next stage of evolution in TV advertising, and examine the issues raised by the increasing convergence of TV with web marketing techniquesi. Within the session we look at likelihood of web concepts such as programmatic buying, RTB and auctions to merge with mainstream TV advertising.
Key Points About The Sesssion:
Sessions are delivered as a joint venture between Decipher experts and iBurbia

A combination of hands-on experiences and structured educational insight

Uses iBurbia's live systems to demonstrate the evolution of TV advertising

Insight and analysis based on Decipher's review of market changes
Who Should Attend:
Anyone working in

TV or digital advertising

TV planners and buyers in media and creative agencies

Video planners and buyers from digital agencies

Brand marketers from internal client teams

Channel and/or programme marketers from broadcast channels and platform marketing teams.
Who Delivers The Workshop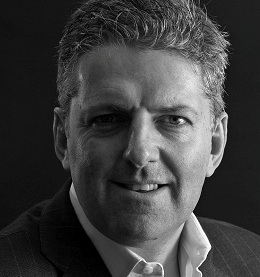 The 'New TV Advertising' workshop is delivered by Decipher MD Nigel Walley who has 15 years experience working in TV advertising and technology innovation. Anyone working in TV or digital advertising. He heads up Decipher's work in convergence ad models and is a regular speaker on the subject at conferences and in the media.
For more information about the 'New TV Marketing' session please email This e-mail address is being protected from spambots. You need JavaScript enabled to view it